The fashion designer has worked with Marlene Dietrich, Barbra Streisand and Diana Ross, and is most famous for the outfits he created for Cher. Here he reminisces about sequins, surprises and why hell never retire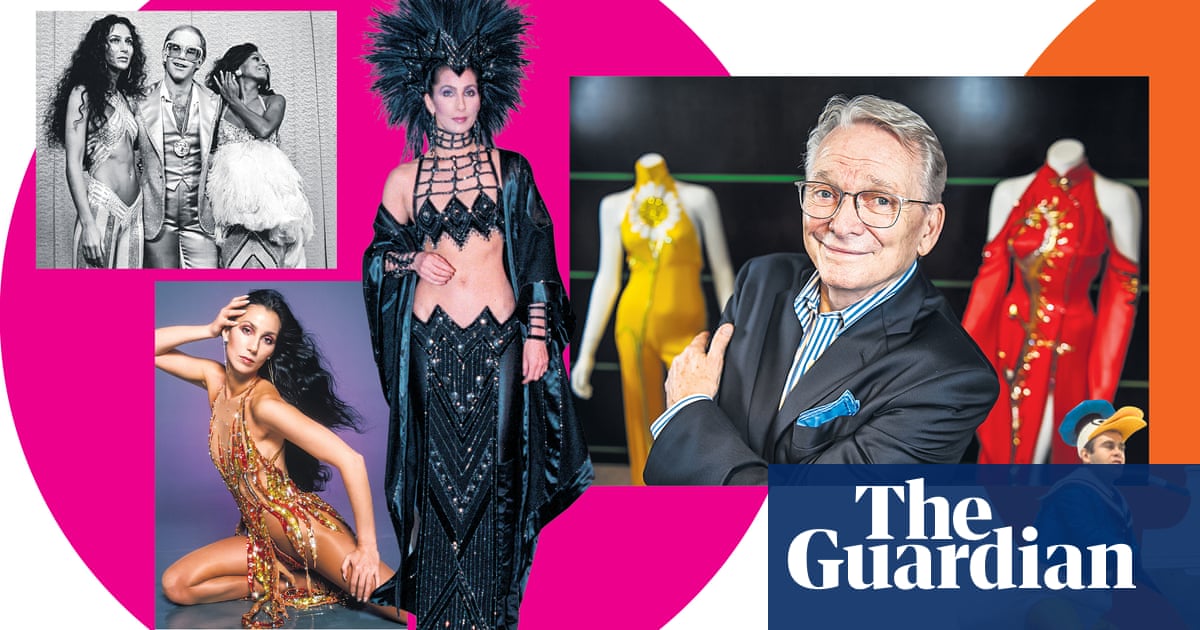 You could dine out for a lifetime on Bob Mackies stories. After 60 years of designing sequin-encrusted stage costumes for Cher, Bette Midler and Diana Ross, to name a few, the 79-year-old has anecdotes to spare. He sprinkles them into conversation like glitter.
He once dressed Elton John as Donald Duck, complete with tail and webbed feet, making it very difficult for the Rocket Man to play the piano. He worked with Tina Turner during her post-Ike transformation, when she wanted to look like a sexy cave woman. Barbra Streisand, he says, was always questioning everything. Does this really look good? Can we try on three or four, then decide? With that kind of sensibility, you work harder, believe me.
He was friends with Marlene Dietrich, an uber-perfectionist whose gowns would be worn out by multiple minute alterations before they had even left the fitting room. She would also root around in our community refrigerator, and throw out old food if she found it. And if someone was sick, there was always something in her purse that would work. She was like a grandmother.